Experience the future of the dove hunting and the unique
WHITE SANDY RIVER FOR GOLDEN DORADO IN THE WORLD

Santo Domigno, TEO´s destination for high volume dove and Golden Dorado is
located north of Cordoba in the province of Santiago del Estero. A short 15 minute
drive from the airport the Lodge is located in the shores of the Dulce River, famous
for its white sand banks and monster fresh water Golden Dorado.
For hunter´s seeking high volume dove, roosts are all under 30 minutes from the
Lodge. This puts SD on the top of the list for hunters looking to spend less time in the road and more time in field.
Not only well located but fully equipped: The Lodge has 4 full-size suites, TV room,
self service kitchen, bar, etc. This house has the best service in town while making
our guests fell at home when it´s time to relax.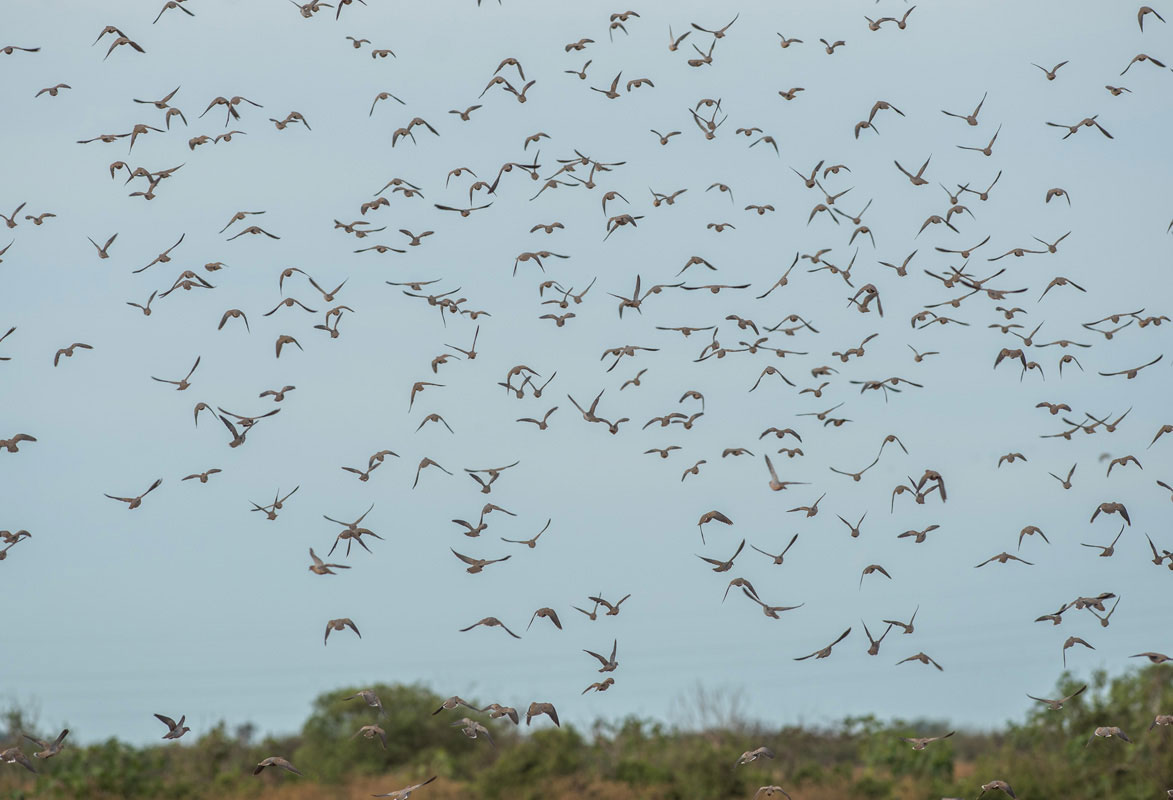 Guests can choose to fly either through Buenos Aires or the new and more conveninet Tucuman Connection.
Commonly known as the TC, this connection cuts flight times between 2 and 3 hours compared to the typical connections through Santiago de Chile or Buenos Aires.
Tucuman Connection: Fly from the main US Hubs to Lima, Peru and connect to Tucuman. We will pick you up and drive under 2 hours to the lodge.
Buenos Aires: Get on a non-stop flight to Buenos Aires, transfer to the local Airport and fly to Santiago del Estero. You will be in the lodge 15 minutes after getting your luggage in the belt.